My plan for the portable toilet is to convert the inside into a traditional gallery space. I will call this 'Bog Standard Gallery'. With white walls, a wooden floor and little spot lights, i will use this space to exhibit my toilet sign photographs.

This plan therefore involved the removal of the actual toilet (shown in the photograph to the right) which revealed a whole load of surprises! Needing somewhere to tip this stinking toilet bowl i put an advert for it on Freecycle.
I was extremely suprised when two days later a man came to collect the toilet bowl – and was ecstatic at the prospect of turning it into a pond! Hmmm.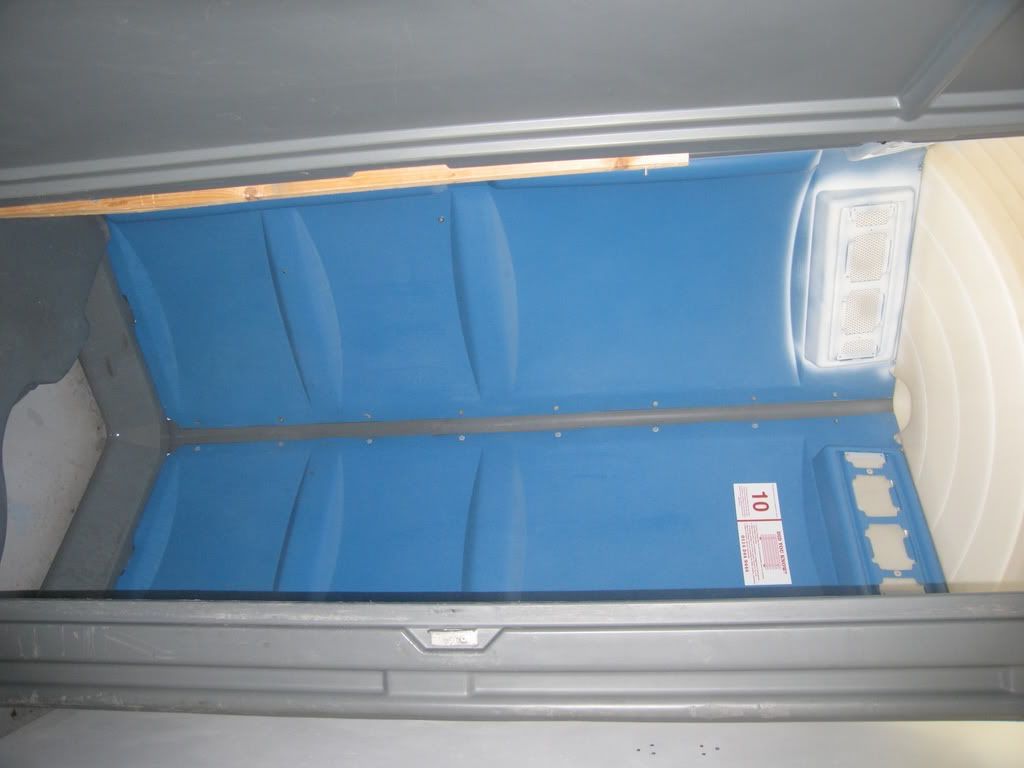 With the toilet out, there was more cleaning to do…there were quite a few slugs and spiders in there but they really were the least of my worries! I have never felt as dirty as i did once i had finished!
After taking lots of measurements of the walls i went off to B & Q to buy some wood to panel these off and get some wood to fill the hole in the floor.